The waving bear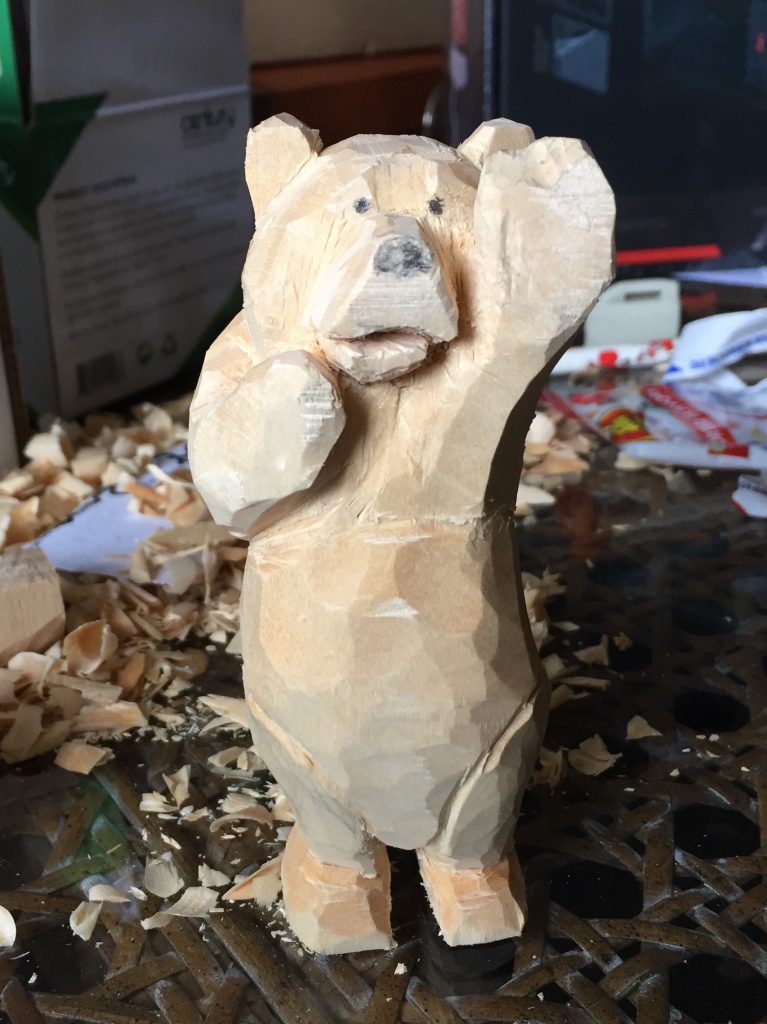 From a distance bears are cute and I wanted to carve a waving bear. I'd seen videos of them waving so people would throw them food. I added an element of the bear pointing to his mouth, but that didn't convey as well as I had hoped. I also opened his mouth so it would look like he was pointing to an open and hungry mouth. That didn't get conveyed either because the mouth needed to be more open and expressive.
I did searches for images of bears before starting, and used about eighteen images. I tried to find photos from all angles. The hardest part of this carving was the concave area on the bears back. I learned later to use the tip of the knife to fine tune the concave sections.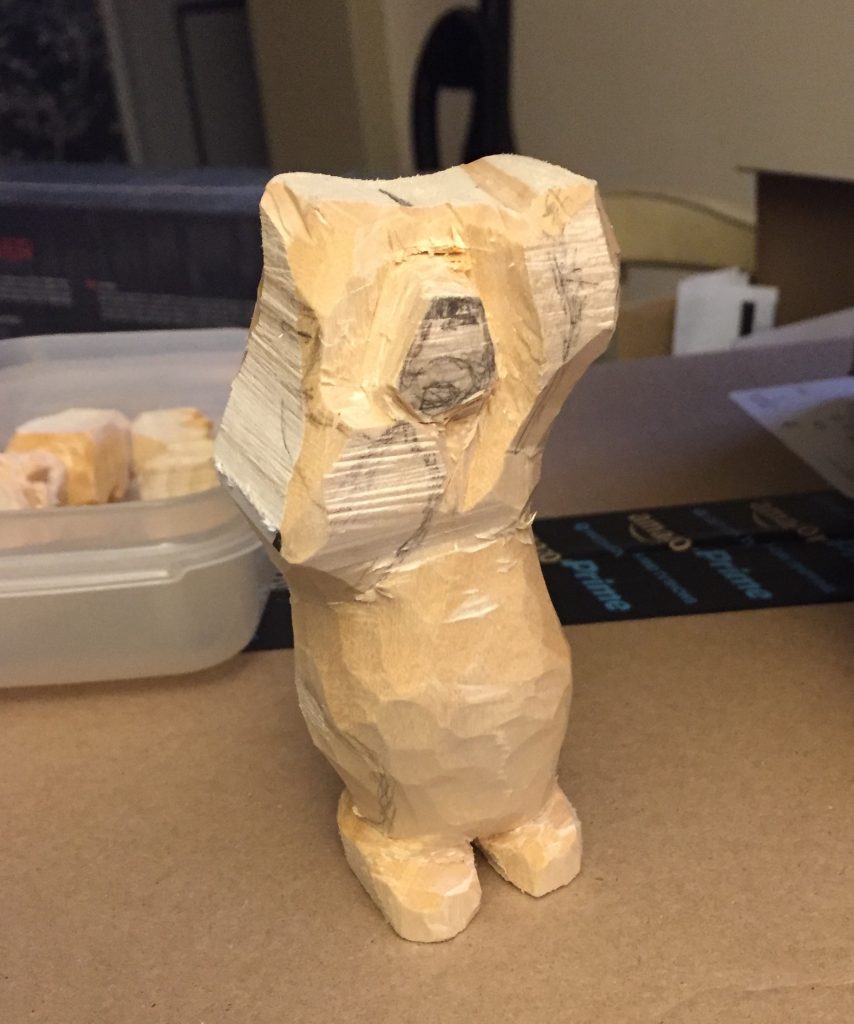 A big mistake I made was cutting down the feet after the carving was finished. I could never get them flat again. I tried several times on the bandsaw holding it various ways, but I couldn't get a flat cut.
Another mistake was carving the lines around his haunches. I saw those lines on another carving, and it worked because that carving had hair. Those lines defined the hairline and the separation between the legs and body, but on mine it didn't make sense to me.