The penguin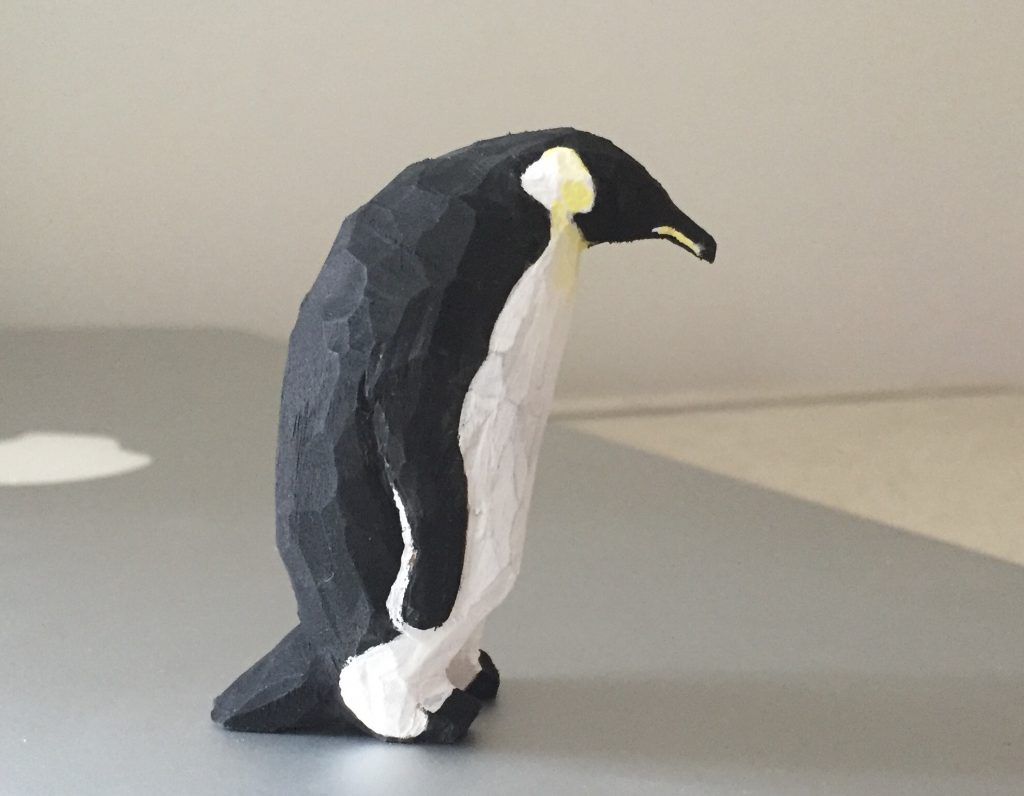 My wife loves penguins so I wanted to carve her one for her birthday. It was hard to find a good photo, and there are several species of penguins. I settled on the most interesting image I could find. I feel like the image shows the drudgery of being a penguin. When I gave my wife the penguin she asked where I bought it. It was the best compliment ever.
When I cut this pattern with the bandsaw, I cut two of them. I carved one for my wife and didn't carve the other until a year later. Since then I had bought wood from Heinecke Wood. When I went back to this first wood I found a big difference. It was wood from a local art store. All the art stores carry the same kind. I found it was much more brittle and harder to work with. I was surprised I could tell the difference.
Carved penguin with the photo I carved it from.