First off I'd like like to talk about ergonomics. Below you see the left and right controllers docked in the Pro style controller dock. "Joy-Con Grip" They probably added the word "grip" because it will be easy to hold. It looks like it has good ergonomics. More below on this.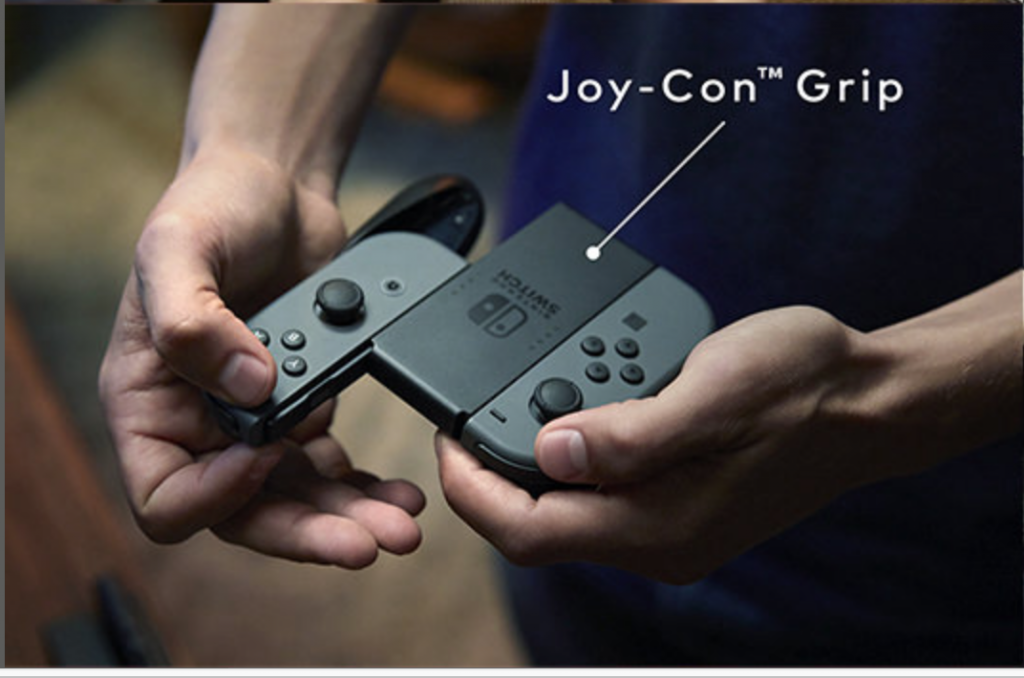 The left and right controller modules are removable and can be docked into this Pro controller like device.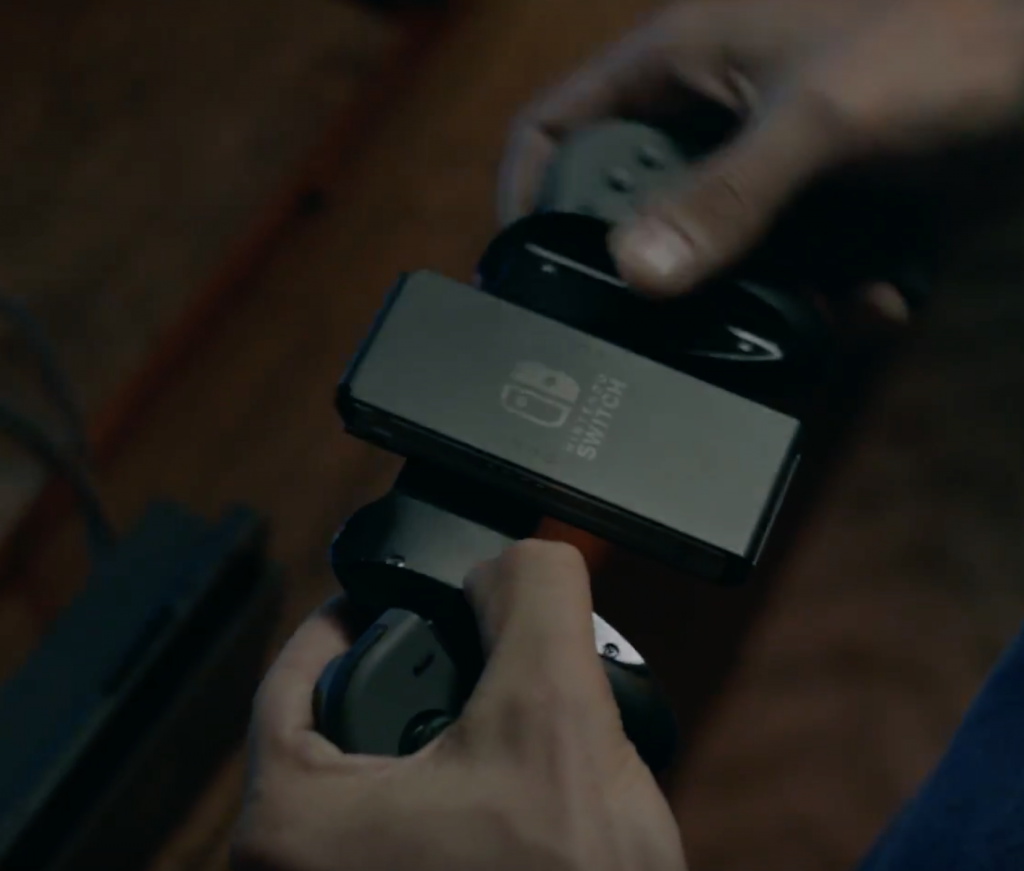 Below is the side view, you can see the dimension. In terms of ergonomics this controller dock looks very comfortable.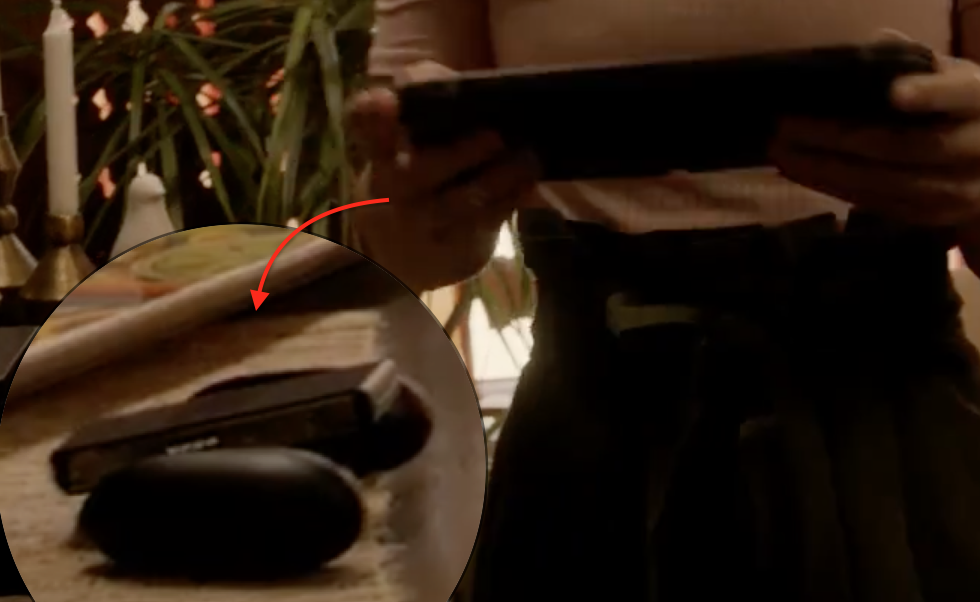 In the photo below you can see the joystick is now below the buttons. I don't know what it will mean for adjusting the camera in Splatoon. It may make it a bit harder, but the buttons above seem easier to reach now. By the way look at the way this persons thumb is bent. It's almost at a right angle. My thumb only bends about a third as far.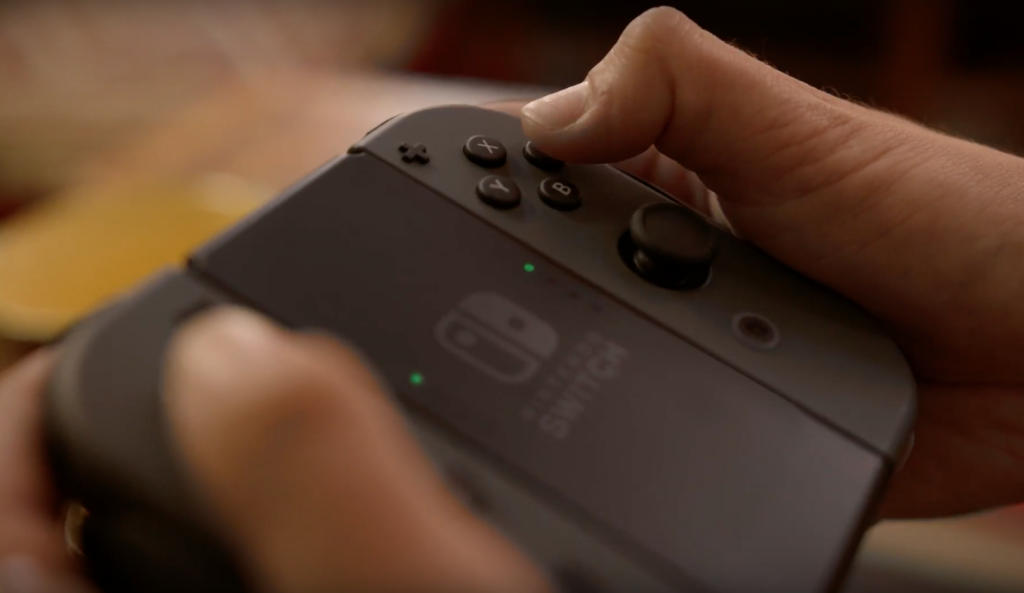 The image below  was in the video about half a dozen times, so I think the Pro controller will work with Splatoon. They also show it during the Splatoon tournament video.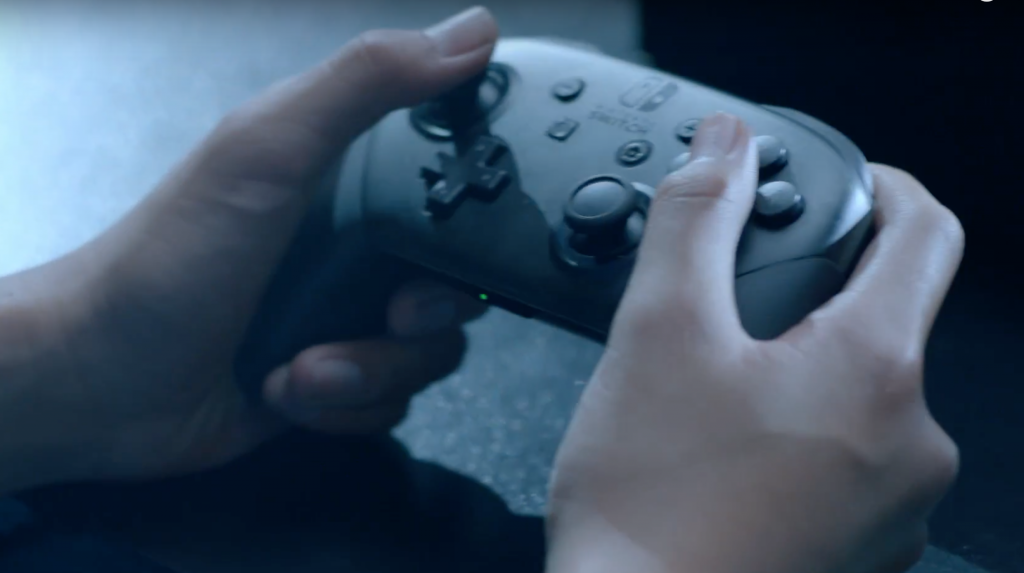 This is what it looks like when the controllers are docked on either side of the main screen. It's flat. I wonder how comfortable it will be to hold for prolonged gaming.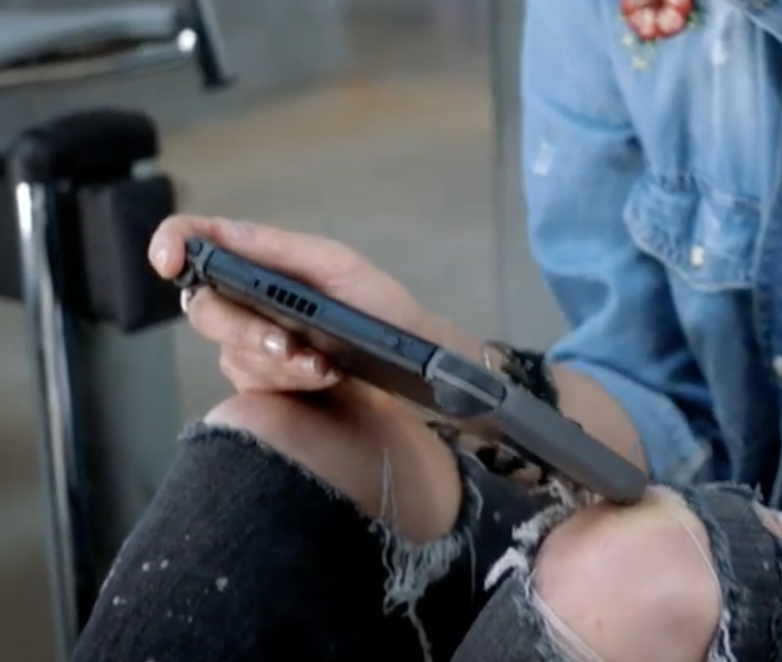 Here's another image. I don't know if splatoon will continue to be be played in this controller configuration. After all we have our Inkstrikes to launch! This could be a bit heavier then the Wii U controller too, but I'm not sure. Thinking further, maybe Nintendo has changed it so we can launch ink strikes with the pro controller. I can think of a way this could be accomplished.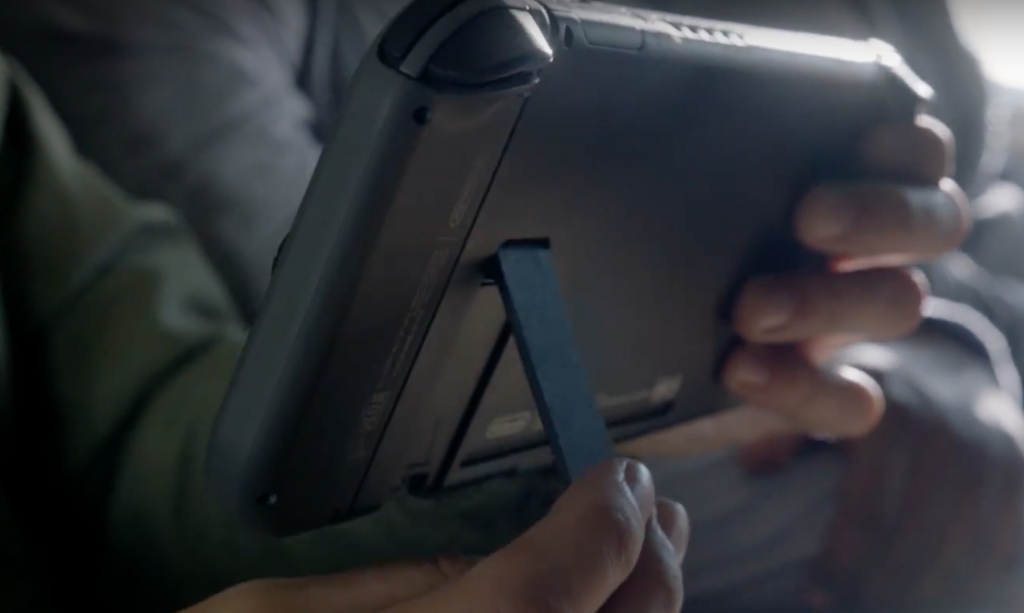 Looks like games will now be on a "game card". We have come full circle, this is just a smaller version of the cartridges of days past. To me it doesn't look like a standard SDCard. It looks a bit too thick. So, I think it will be propriety. I like the idea of this compared to CD size disks.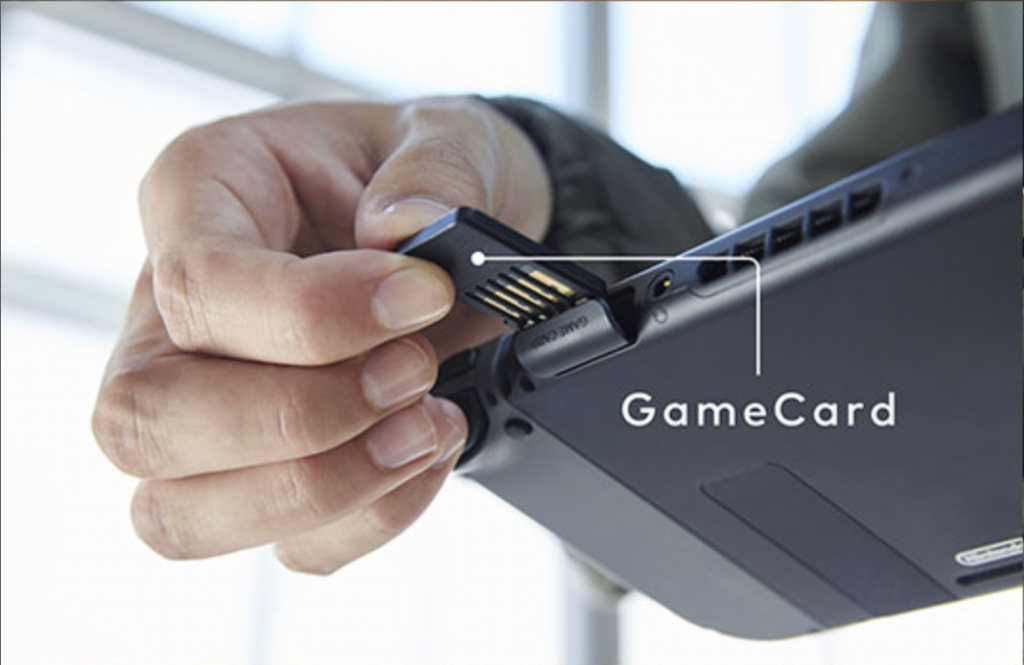 Look like there is a good deal of focus on Splatoon. Here is an image of a new map. Reminds me of Urchin underpass.
Here are some Inklings, I see new gear, hairstyles, and different markings on weapons.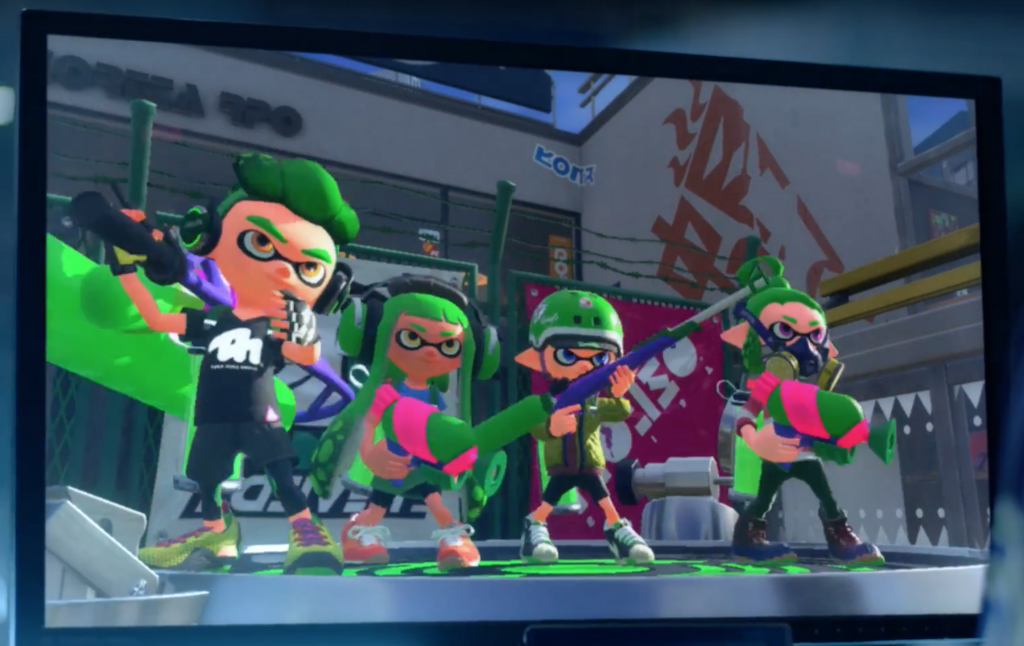 Here's some more Inklings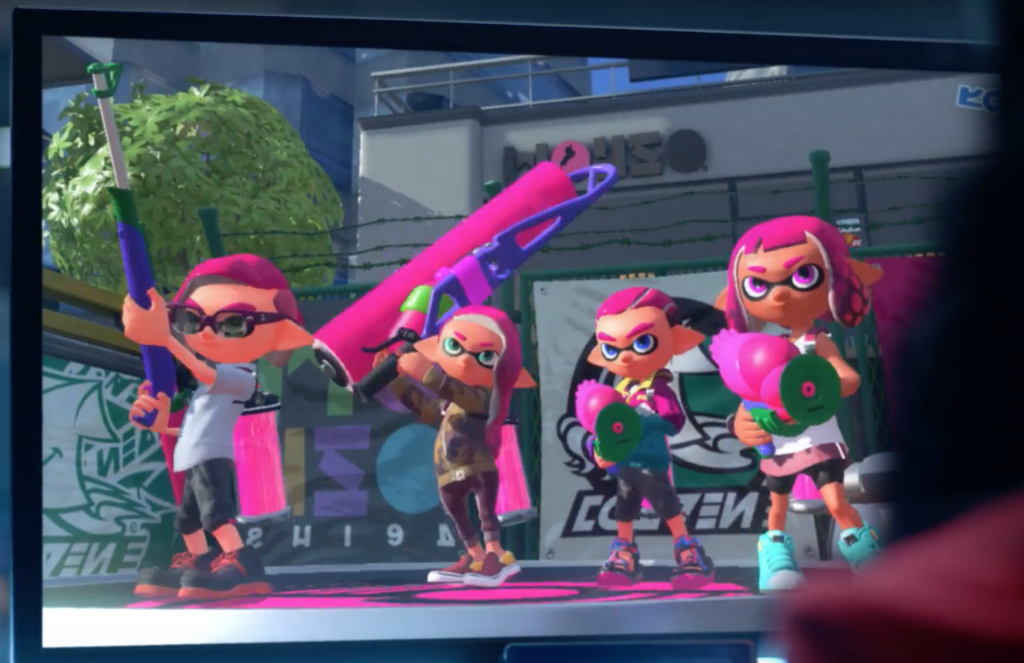 It also looks like you can now bring your console to the big game. Take the console with you and dock it at the tournament, which makes it convenient to have your Inkling and all their gear. Now maybe western teams will stop tilting about gear and specials when they get beat by Japan. In the image below they show a competitor docking their Switch at the tournament.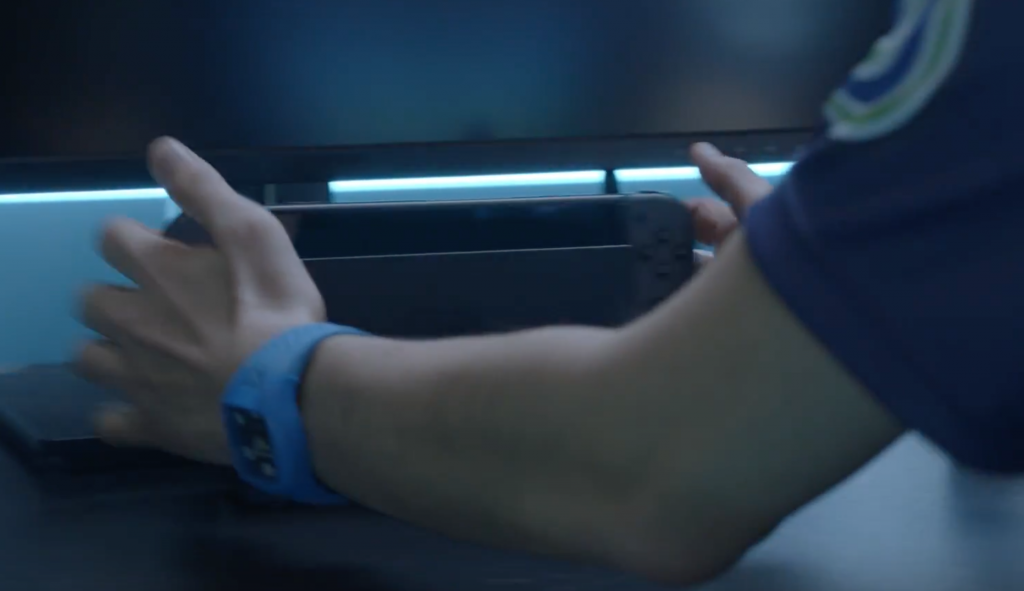 The big game, hoping there is spectator mode!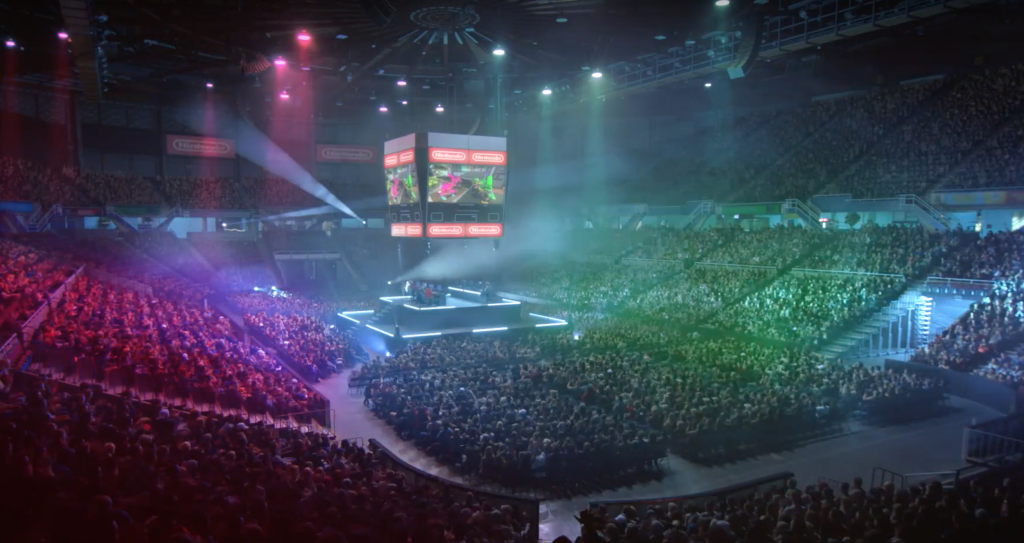 One last thing… Not a propriety lightning port, but an earphone jack!! Take that Apple.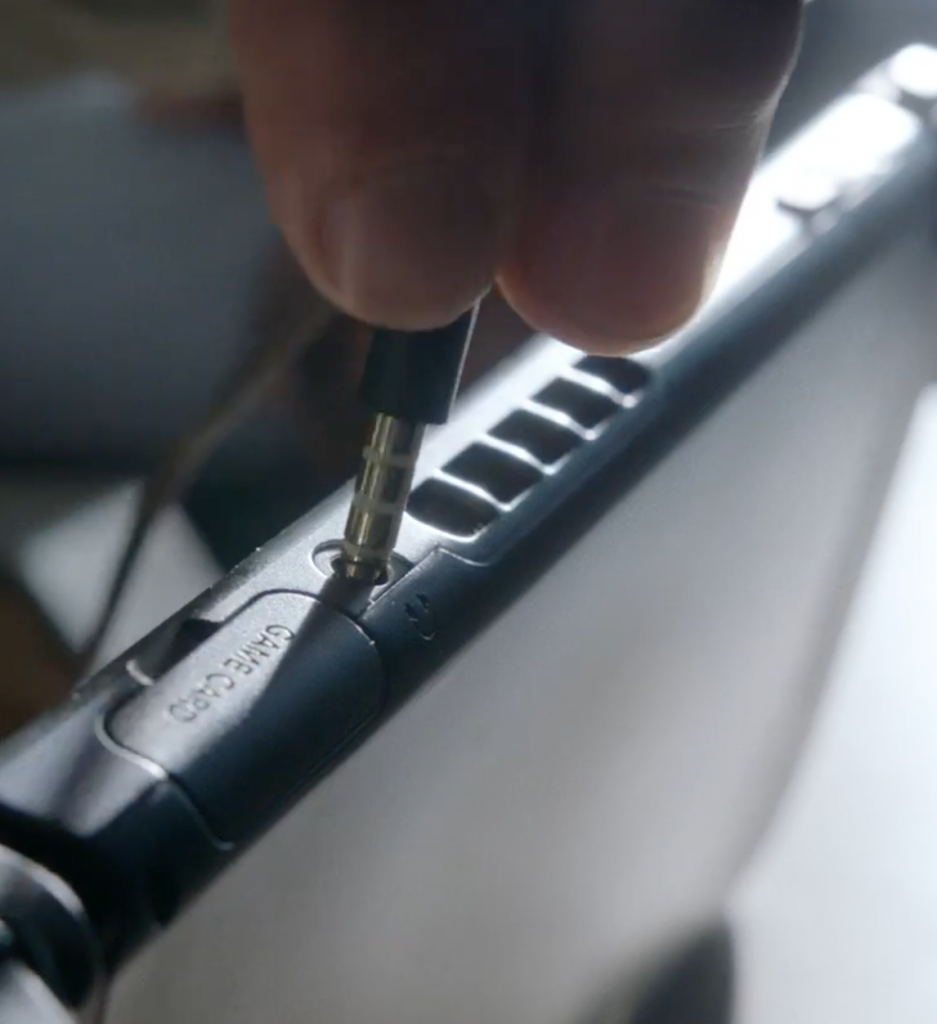 I'm very excited about the new Switch.