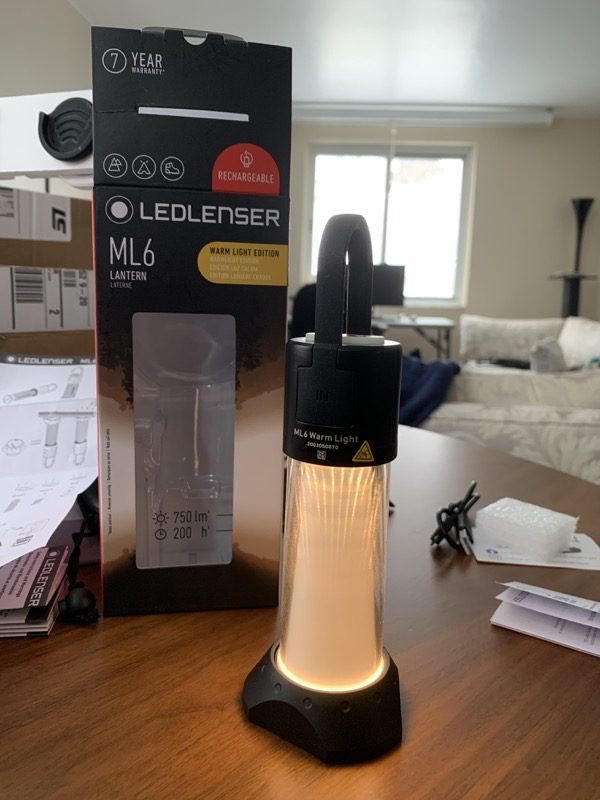 This is a good quality LED lantern. The first surprising thing is the weight. It's got some heft, the weight is 10.5oz (300g). The top and bottom are metal and they are aluminum. The bottom has strong magnets. I believe the LED's are in the top and aluminum is a good for dissipating heat. The flared black bottom piece is plastic friction fit and is removable. To remove the batteries the bottom unscrews. It takes (1) 18650 battery. The clear plastic is thick, the light has a quality feel. The lantern also is a USB power bank. The top switch glows and there is a ring around the base of the clear plastic that also glows. Nothing about this light feels cheap or flimsy. Brightness 5 – 550 lumens. 750 lumen boost. Low runtime is 200 hours, high is 3.5 hours. Boost runtime is not specified. The battery is included in the box and it's a flattop. It was purchased for $79.95 USD.
Ports and charging
This lantern also functions as a USB power bank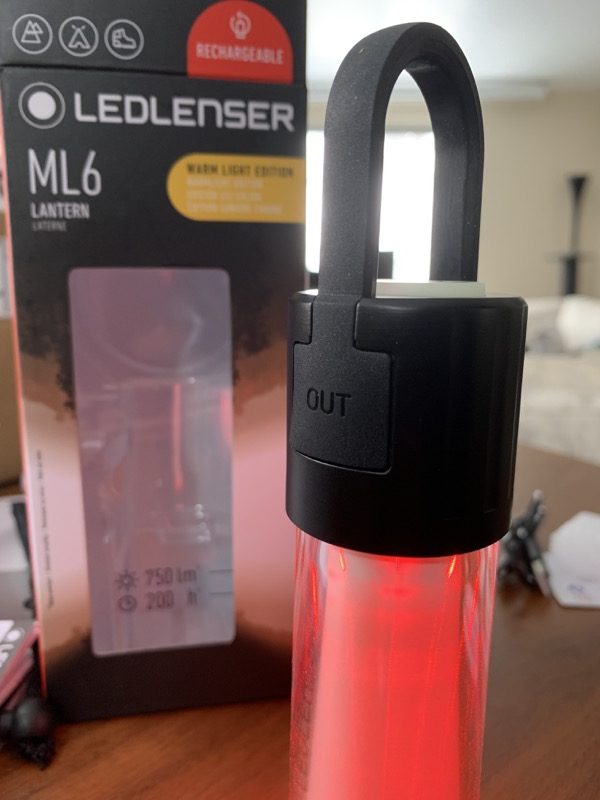 The top of the light has two ports that are covered with a very well fit rubber cover that doubles as a loop holder for holding or hanging. One side has the IN port. Photo above.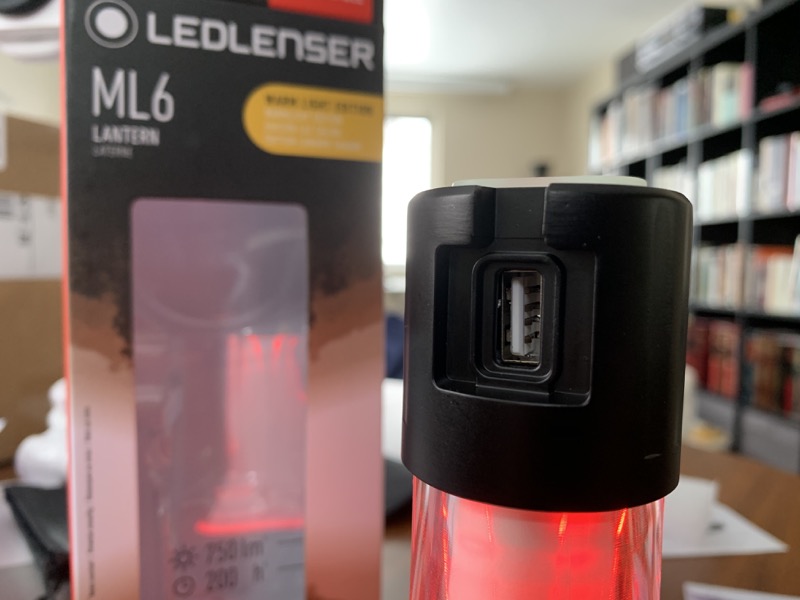 If you remove the top loop you can see the IN port has a standard size USB port. You can charge anything that will connect. I tested charging my iPhone.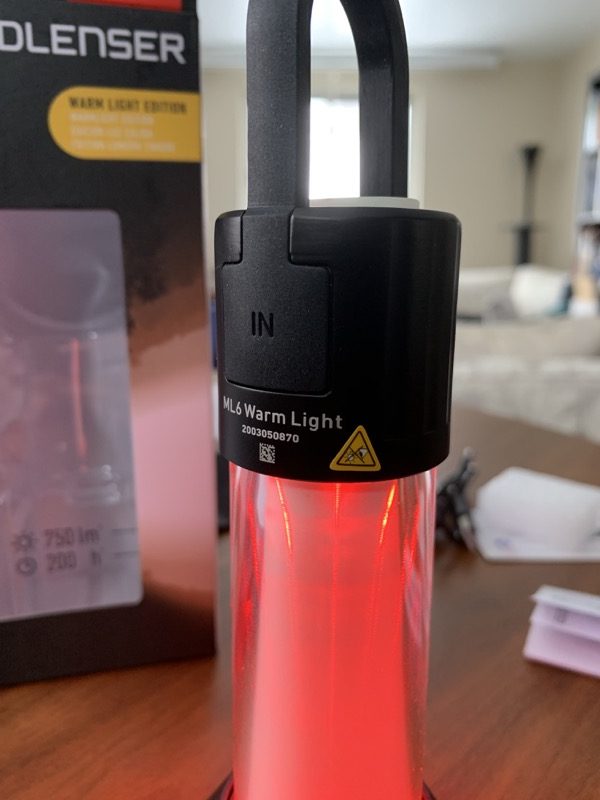 The other size has the IN port. It's a micro USB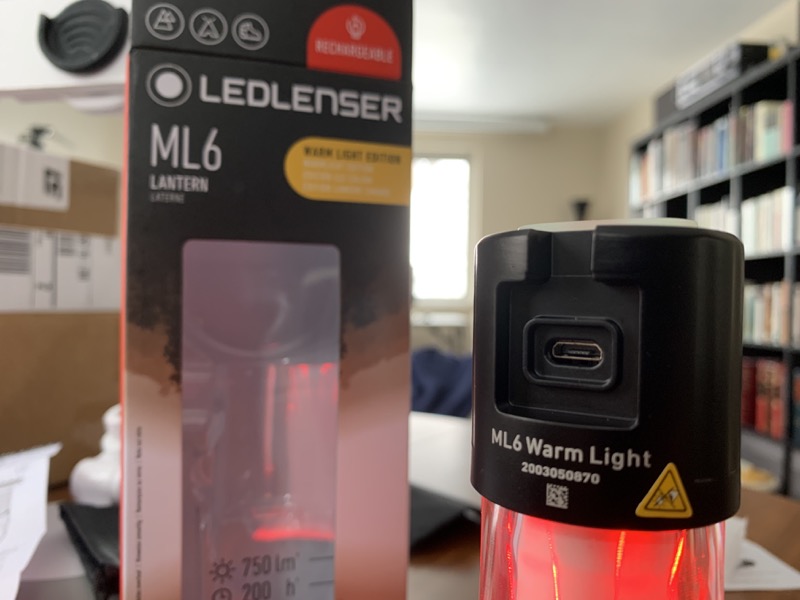 This is the IN port and it comes with a micro USB cable for charging.
Above is what it looks like without the removable plastic base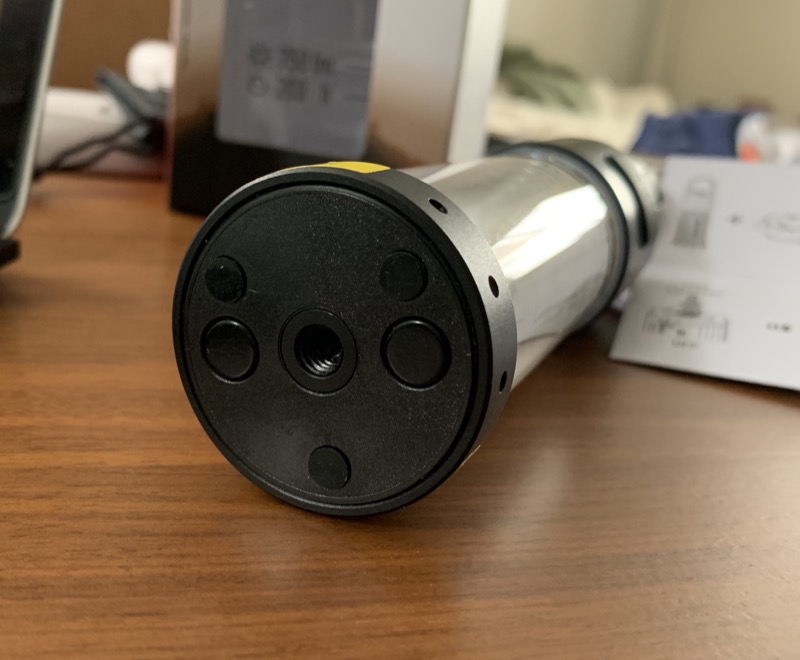 This is the bottom without the plastic base, it has two strong magnets, rubber feet and a threaded center for mounting on a tripod.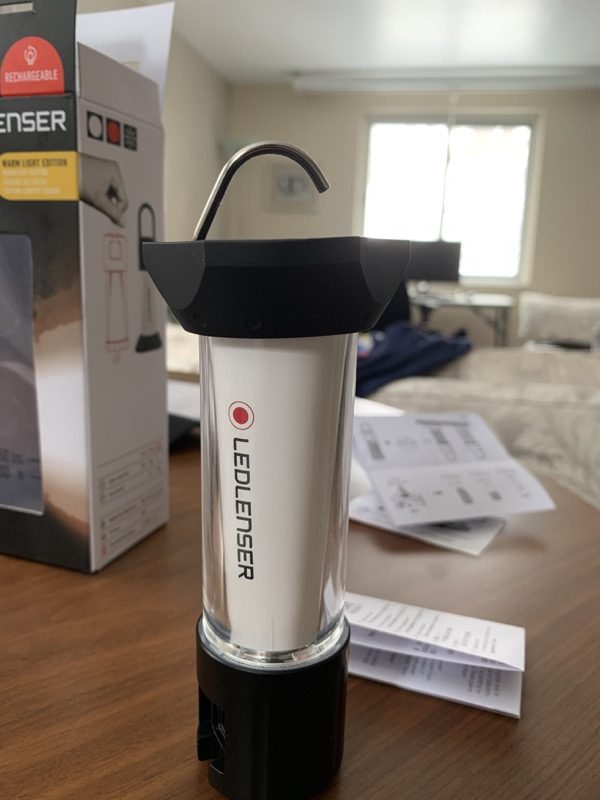 The removable plastic base has a folding hook. It can be rotated out and it can be hung upside down.
Interface
The interface is quite easy but the directions are not clear and it took me a very long time to understand all of the features.
On = long press
Off = long press
+ or – = cycle modes
The modes are:
-White light (brightness adjustable) [+ or – to adjust brightness] (double click for boost 750 lumens)
-Red light (brightness adjustable) [+ or – to adjust brightness]
-Breathe (light cycles from dimmest to brightest)
-Red secondary features (breathe red, SOS, blink, strobe) [cycle with + or -]
*Lockout mode by holding + and – from OFF. Hold + and – to turn off lockout.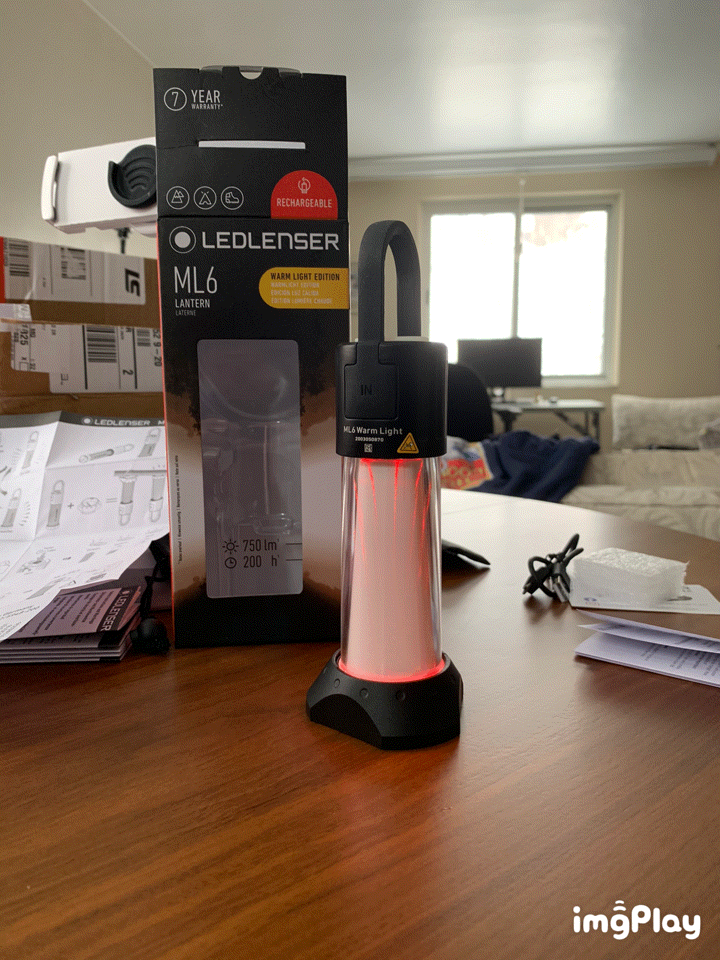 I love the breath modes. The red is really nice. The white is also nice, however I wish there was a way to set the upper limit brightness. It cycles from low to super bright and this can be hard on night adjusted eyes.
Conclusion
I don't typically write reviews on flashlights, this one was unique and I think it's extremely well made, and thought out. This was purchased at REI.